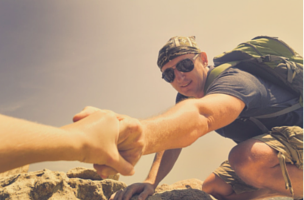 Many super funds have struggled to get their members to make the decisions, and take the actions that will improve their finances in retirement. One way to get peoples' attention is for funds to answer members' big question…. 'How much will I have to live off when I retire?'
A retirement income forecast can answer this question, and create a spark of interest. But it's important to build on this initial spark and promote action.
SuperEd's comprehensive member engagement platform is designed to do just this. As a virtual adviser, it coaches, guides and helps members who are planning for retirement, transitioning into retirement or already managing their retirement income.
Members enjoy a highly personalised online experience, built around their retirement income forecast, which delivers the education and encouragement to take the actions that will lead to a better, more sustainable retirement income.
The member is put at the centre of the experience, where adult education and gamification techniques are used to improve financial literacy and empower positive decision making.
For more information about SuperEd's Member engagement platform, please contact us.